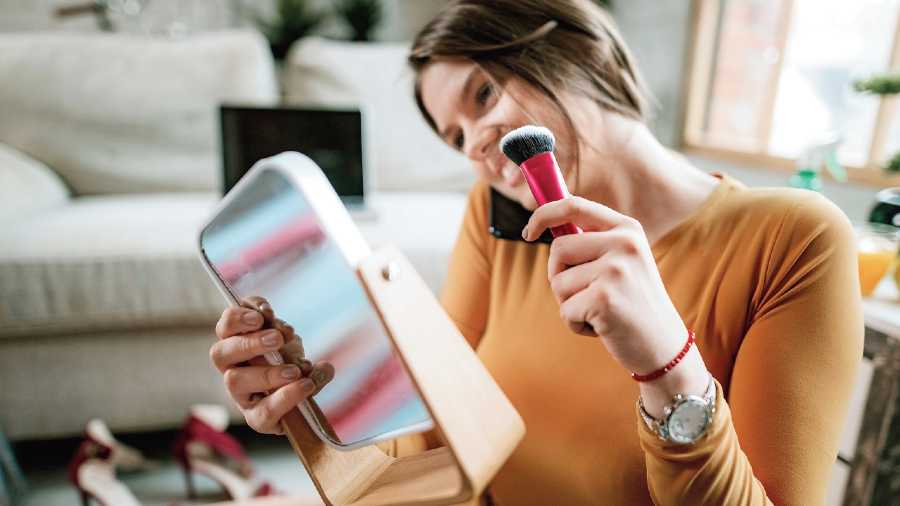 Winter Proofing Skin Care: Give Your Skin The Care It Needs When The Mercury Goes Down
Winter is an exciting time, but with all the fun come skin problems – dryness, itchiness, weeping eczema and many other problems. Certain skin-related diseases tend to worsen during the winter: psoriasis, atopic dermatitis, eczema and rosacea. If you already suffer from these conditions, it would be a good idea to see your dermatologist as soon as you experience a flare, instead of home remedies and self-medication.
Measures to prevent flare-ups
• Moisturize your skin well: If you have sensitive eczema-prone skin, be sure to use mild, fragrance-free and paraben-free moisturizers that contain ceramides and natural moisturizing factors. If you have psoriasis, you may want to increase the frequency of hydration.
• Avoid direct contact of woolens on your skin: While we love to wear coats and sweaters, if the wool comes in direct contact with your skin it can be irritating, especially if you have sensitive skin. Wearing cotton clothes under your woolens helps prevent skin irritation.
• Avoid harsh soaps: Use tasteless, fragrance-free soaps containing Syndet if you have skin conditions such as eczema and atopic dermatitis.
• Maintain personal hygiene: Some infectious skin diseases become worse during the winter, such as fungal infections (such as ringworm) and scabies. Personal hygiene plays an important role and daily baths are important to prevent skin infections.
• Use lukewarm water if you have sensitive skin: avoid very cold or very hot water.
• Use humidifiers: Your skin can get dry quickly in the winter, especially if you are indoors and use a heater. If you have sensitive, eczema-prone skin, use humidifiers to keep your skin calm and moist.
Winter skin care routines
Skin care routines can be confusing for most people. Finding that perfect routine, the perfect products that fit your budget and busy schedules can be a daunting task. Even people with the wisest skin can experience problems during the winter. You may have a rash, redness, rash, and suddenly you can see dandruff on your clothes. The most common reason for the problems is a change in the skin barrier, which is a very important part of our skin. It protects our skin from environmental aggressions. When this barrier is disrupted, our skin reacts and becomes inflamed, which we see as a rash, rashes, and redness.
Follow these tips and adjust your skin care routine to avoid winter woes:
• Cleaners: Avoid harsh cleaners. You may want to completely get rid of cleaners that contain alpha-hydroxy and beta-hydroxy acids in the winter. Use mild cleaning products.
• Say "no" to toners: You read correctly. Give up the CTM. Most toners are astringent and will eventually dry out your skin to the point that it can become irritable.
• Moisturizers: If you want to maintain the barrier function of your skin, you will need to moisturize it, even if you have extremely oily or acne-prone skin. If you have very dry skin, choose thick moisturizers that contain shea butter, mango butter, and cocoa butter. If you have oily or combination skin, use light gel or water-based moisturizers. If you have cracked feet, use moisturizers that contain urea. Use moisturizers frequently, as many times as you need them.
• Solar cream: Our sun exposure can be very high during the winter due to the many outdoor activities during the day. Always load your skin with SPF every two to three hours.
• Reconcile: Always take the time to prepare your skin before applying makeup. It can make your skin very dry and dehydrated. Be sure to use a moisturizer or primer before applying makeup and remove it carefully before sleeping. Always hydrate after removing makeup.
• Try to reduce active ingredients such as AHA, BHA, retinol in your nighttime routine. You don't have to give them up entirely, but you should definitely reduce the frequency and contact time. Consult your dermatologist and ask him to guide you on how to use these products.
Winter hair care
• Dandruff can be a big problem during the winter: Wash your hair with anti-dandruff shampoo or prescription product. But be sure to read the label on the shampoo bottle and use them as directed for maximum benefit. A common mistake is to not apply shampoo to the scalp for long enough.
• Always use conditioners: After shampooing, apply conditioner to ensure manageable hair.
Skin care for winter
• HydraFacial: One of the most popular treatments in the world, it incorporates a complete cleansing of the skin and an infusion to make it healthy, clean and glowing. It is better suited to winter because the products used are soft and not very exfoliating.
• Skin boosters: Hyaluronic acid is a natural polymer present in our skin. It has the ability to retain water and make the skin supple and hydrated. Skin boosters containing hyaluronic acid are injected into the skin to hydrate it, resulting in fewer wrinkles and smoother, well-textured skin.
• Enzyme peels and laser toning: As a general rule, we avoid harsh chemical peels and strong lasers during the winter. But gentle enzyme peels and gentle laser toning with Qs-ND YAG lasers can be very rewarding in winter to make skin even with less pigmentation.
• Vampire facials: PRP facials or vampire facials involve the collection of one's own growth factors from their blood. These growth factors are concentrated and then infused into the skin. These natural growth factors generate collagen in the skin and hydrate it to make it younger and more supple.
Dr Ishad Aggarwal, MD, is a consulting dermatologist. He is also an expert in skin, laser and aesthetic medicine and a trainer in Botox and fillers. Find him on Instagram @skindoc_ishad