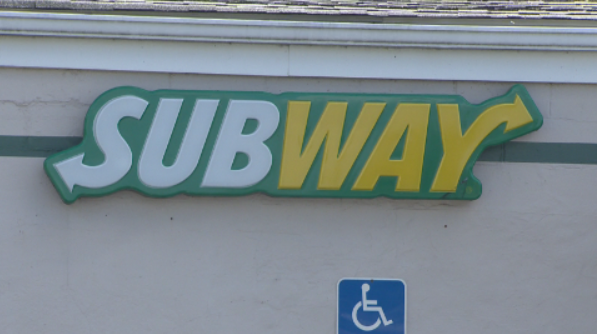 Westmoreland County fast food workers say they were forced to work despite their illness
Two subway workers in Derry, Westmoreland County, say owners forced them to work despite their illness amid COVID-19 cases. Watch the full story in the video player above. Maria Henry shared a text conversation between herself and owner Linda Hines with Action News 4 from Pittsburgh. The conversation shows that Hines urged Henry to "reconsider" the call despite the fever. When Henry refused, texts show that she was told "we won't need you anymore" and let her go. "I'm just amazed to be honest about being treated this way just to be sick," Henry said. Henry said she tested positive for COVID-19 the next day. She had previously made it known that she was leaving for a new job, but expected to stay and work until October 13. Pittsburgh Action News 4 spoke with Linda Hines about the allegations. Hines said she never intended to make it look like she was letting Henry go sooner. She said she thought she was done at the end of the month. "The reason for those words was that I had already said good luck to her the day before in her new job and if that doesn't work out she is welcome to come back," Hines said. Action News 4 from Pittsburgh also spoke with Amber Holnaider. She worked as a store manager last week. Holnaider is 25 weeks pregnant and says she continued to work despite her sister, who is also an employee at the store, recently tested positive for COVID-19. Holnaider said. Hines said Holnaider told her on several occasions that she was only treating allergies and last week she asked Holnaider to take a COVID-19 test before returning to work. and I got it, "Hines said. Holnaider is still awaiting the results of these tests. Hines denied urging employees to work during their illness, arguing that his approach during the pandemic was the opposite. "We ask them if it will take three or four days to be tested before they get back to the store." Hines said she was disappointed to see the allegations on social media and is confident the community will trust the work they do. "People who know us know that's not how we operate," Hines said. "We are a family business and we treat our employees like family."
DERRY, Pennsylvania –
Two subway workers in Derry, Westmoreland County, say owners forced them to work despite their illness amid COVID-19 cases.
Watch the full story in the video player above.
Maria Henry shared a text conversation between herself and owner Linda Hines with Action News 4 from Pittsburgh. The conversation shows that Hines urged Henry to "reconsider" the call despite the fever. When Henry refused, texts show that she was told "we won't need you anymore" and let her go.
"I'm just amazed to be honest I was treated this way just to be sick," Henry said.
Henry said she tested positive for COVID-19 the next day. She had previously made it known that she was leaving for a new job, but expected to stay and work until October 13.
Action News 4 from Pittsburgh spoke with Linda Hines about the allegations. Hines said she never intended to make it look like she was letting Henry go sooner. She said she thought she was done at the end of the month.
"The reason for those words was that I had already said good luck to her the day before in her new job and if that doesn't work out she is welcome to come back," Hines said.
Action News 4 from Pittsburgh also spoke with Amber Holnaider. She worked as a store manager last week. Holnaider is 25 weeks pregnant and says she continued to work despite her sister, who is also an employee in the store, recently tested positive for COVID-19.
"I worked a whole sick week with a day off and still had to come back," said Holnaider.
Hines said Holnaider told her on several occasions that she was only treating allergies and last week she asked Holnaider to take a COVID-19 test before returning to work.
"She refused to take a COVID-19 test and eventually she went last night and got it," Hines said.
Holnaider is still awaiting the results of these tests. Hines denied urging employees to work while sick, arguing his approach during the pandemic was the opposite.
"If they have a headache or a fever or a symptom of COVID-19, stay home," Hines said. "We ask them if it will take three or four days to be tested before they get back to the store."
Hines said she was disappointed to see the allegations on social media and is confident the community will trust the work she does.
"People who know us know that's not how we operate," Hines said. "We are a family business and we treat our employees like family."