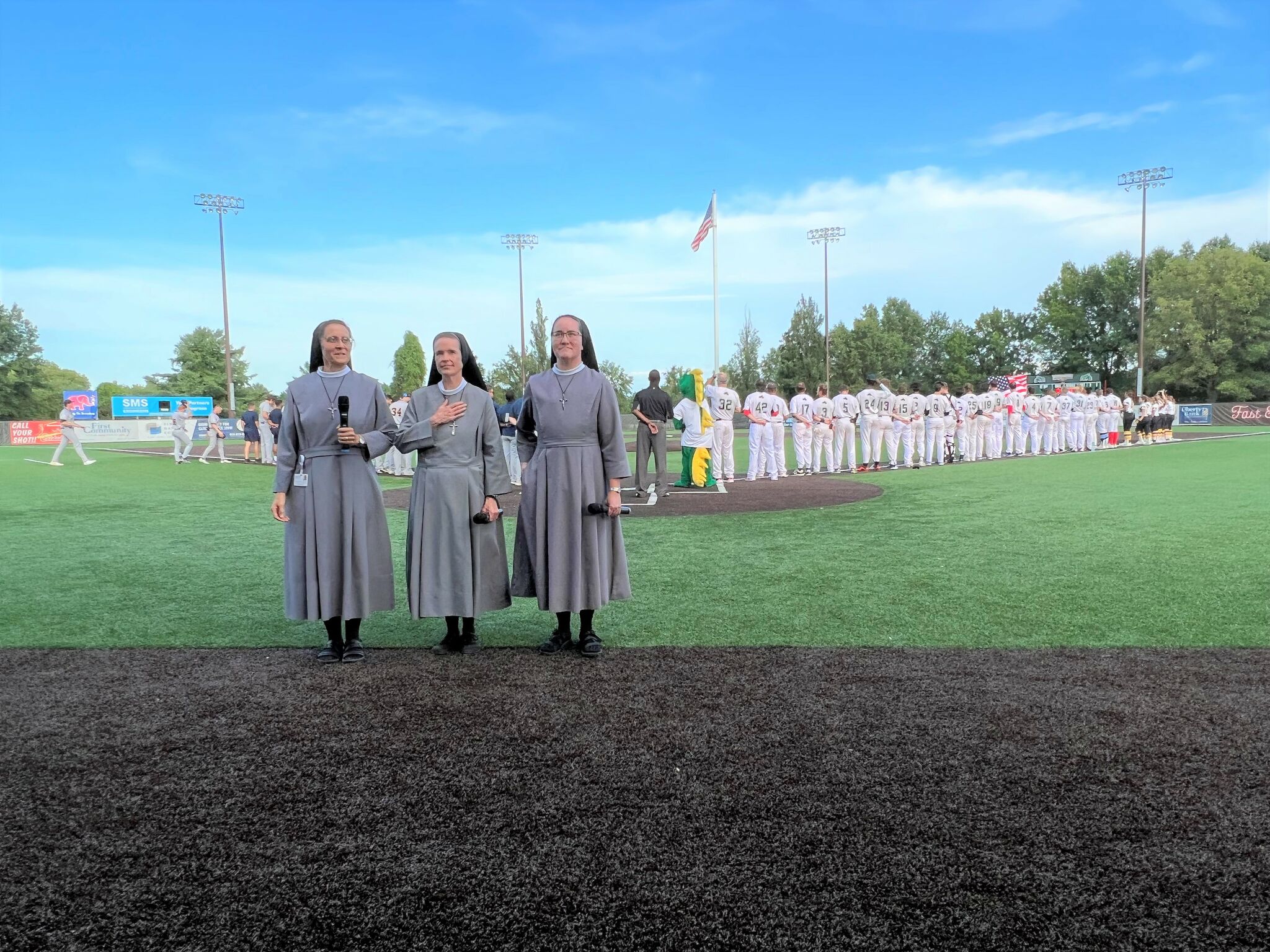 OSF Saint Anthony Vendor Night with the Alton River Dragons
ALTON — As Jim Corby threw the first pitch in the Alton River Dragons pre-game playoff game this week, the Illinois Esprit women's softball team stood by his side in gratitude.
In support of their favorite coach, the players joined Corby on the mound on Wednesday. Corby is a cancer survivor who received his life-saving treatment at the OSF Moeller Cancer Center in Alton on the Saint Anthony Health Center campus.