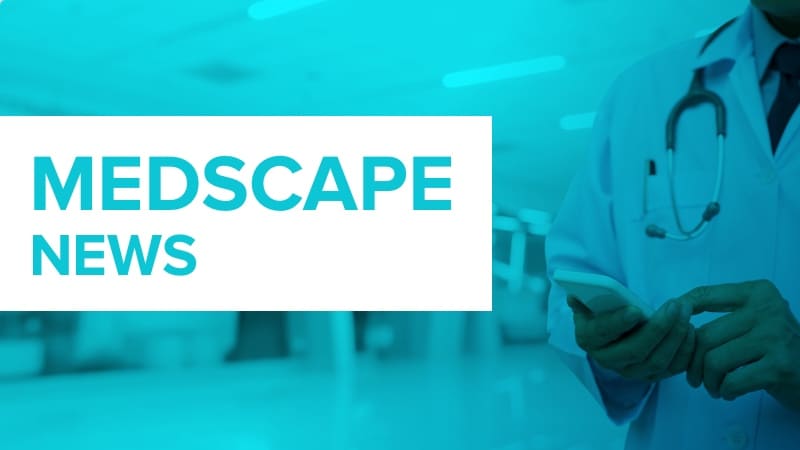 New directive on adolescent urticaria
A new directive from the European Academy of Allergy and Clinical Immunology (EAACI) recommends omalizumab as an adjunct in patients 12 to 17 years of age with spontaneous chronic disease urticaria (CSU) not sufficiently controlled by antihistamines.
The first-line treatment for USC involves high-dose second-generation antihistamines. If this treatment proves insufficient, omalizumab becomes a second-line option.
According to Panida Sriaroon, MD, medical director of the Food Allergy Clinic at Johns Hopkins All Children's Hospital in St. Petersburg, Fla., Anti-inflammatory drugs are sometimes used in the treatment of CSU when higher doses of antihistamines do not provide relief. "But it's like a bandage," she said. "They help the patient to feel better for a short time so that he can return to work or school, but they do not make the problem go away completely."
Ultimately, Sriaroon added, some patients turn to other agents. She was not involved in the creation of the guideline.
Omalizumab, the only biologic that has been approved by the U.S. Food and Drug Administration for the treatment of USC in patients 12 years of age or older, binds to the Fc region of immunoglobulin E free (IgE) and prevents IgE from further binding to FcεR1, a high affinity receptor on basophils and mast cells.
Perhaps the most important benefit associated with omalizumab is its convenience, Sriaroon explained in an interview with Medscape Medical News. "The biologic is an injection that can be done monthly in the clinic or at home, so it's very convenient," she said.
Overview of the guidelines
In the new guideline, the EAACI provides key evidence-based information on practical issues regarding the use of omalizumab in CCAs, including the following: defining the response to omalizumab; when to assess the response; how to manage anaphylaxis when receiving omalizumab; and how to deal with infections and vaccinations while receiving omalizumab.
Based on the current level of evidence, the guideline conditionally recommends omalizumab 150 mg every 4 weeks for adults and adolescents 12 to 17 years of age with antihistamine refractory CCA. This regimen, suggest the guideline authors, may reduce disease activity, improve quality of life, and minimize the need for rescue medications.
The guideline strongly recommends omalizumab 300 mg every 4 weeks as a means of reducing disease activity, as measured by the urticaria activity score and the itch severity score. Although omalizumab has a good safety profile at both doses, the guideline recommends periodic monitoring for drug-related adverse events in adolescents.
Sriaroon noted that there were still several questions regarding the use of omalizumab for adolescents and adults with antihistamine-refractory CCA.
One of these questions concerns how long omalizumab treatment should be continued. "For example, if the patient tries omalizumab and it has been 6 months and has not responded, it is not clear whether we should stop or continue for another 6 months," she said. "On the other hand, if the patient has responded well to omalizumab, which means the quality of life has improved dramatically and they don't need to take any adjuncts or medications. relief, when do we stop treatment? "
Anna Wolfson, MD, allergist-immunologist at Massachusetts General Hospital, Boston, Massachusetts, said in an email to Medscape Medical News that the new guideline is likely to prove useful for clinicians and pediatricians as an evidence-based resource specific to the pediatric population.
"Yet many questions remain regarding the use of this agent in children and adults," said Wolfson, who was not involved in the creation of the guideline. "For example, I would like to be able to predict which patients will respond to omalizumab. Alternative dosage regimens are also often requested from patients, but data is scarce."
Wolfson added that there is also a gap in research and clinical knowledge regarding when patients can be phased out of omalizumab. Further clinical advice may be needed in this area.
Aikaterini Anagnostou, MD, who is director of the food immunotherapy program at Texas Children's Hospital, Houston, Texas, added that there is little long-term efficacy and safety data on the use of omalizumab. in the pediatric population of USC. "The duration of treatment in responders and the role of different long-term treatment regimens also warrant further investigation," said Anagnostou, who was not involved in creating the guideline. "The impact of race and ethnicity on the efficacy and safety of omalizumab is also currently unknown. "
The authors of the guidelines, Sriaroon, Wolfson and Anagnostou did not disclose any relevant financial relationship.
Allergy. Published online July 29, 2021. Abstract
Brandon May is a freelance medical journalist who has written over 1,800 articles for medical publications in the US and UK. He resides in New York. Twitter: @brandonmilesmay.
For more news, follow Medscape on Facebook, Twitter, Instagram, and YouTube.