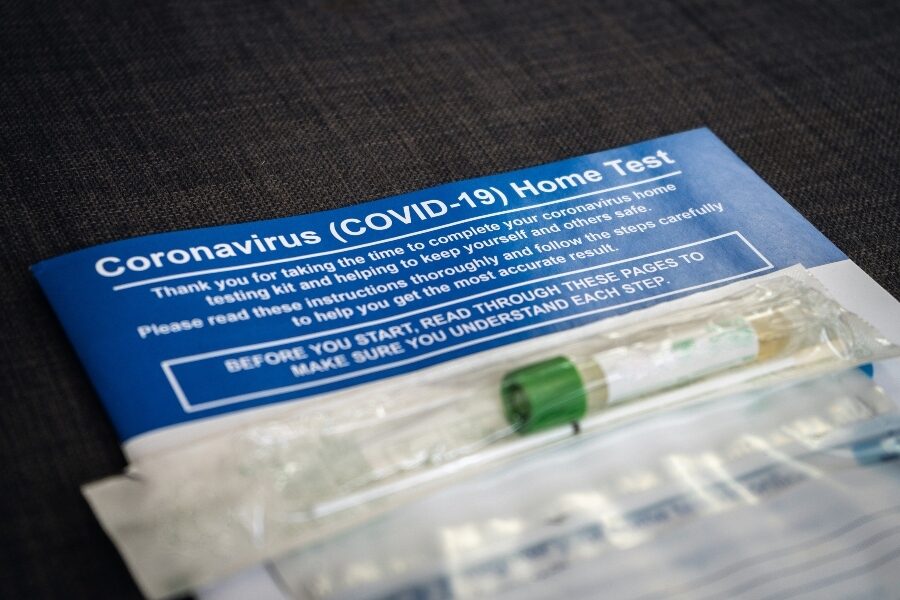 Millions of home test kits recalled for lack of precision
Coronavirus (COVID-19) counts as‌ compiled‌‌ ‌By‌ ‌Johns‌ ‌Hopkins‌ ‌University.‌ ‌ (Previous‌ ‌numbers‌ in‌ ‌parentheses.) ‌
Total‌ ‌ United States‌ confirmed‌ cases: ‌ 46,798,462 (46,707,838) ‌
Total‌ United States‌ ‌death: ‌ 759,154 (757,745)
Total‌ of ‌global‌ cases: ‌ 251 672 962 (251 107 751)
Total‌ global‌ deaths‌: ‌ 5,076,863 (5,068,862) ‌
FDA recalls false positive test kits
The United States Food and Drug Administration is reminder nearly 2 million Ellume home COVID-19 test kits. The agency said the kits may tend to return "false positives".
The recall is listed as "Class I" which means it is the most serious type. The FDA was first notified of the potential defect last month and has since identified additional lots that could be affected.
The kits are sold over the counter and can be administered at home, making it a faster way to test people instead of relying on tests administered in a healthcare facility.
NFL player hospitalized with COVID-19
Mike Zimmer, head coach of the Minnesota Vikings reports that a team player receives treatment in a hospital for COVID-19. Zimmer declined to name the player but said he received a vaccine.
Zimmer said the player was taken to the emergency room on Tuesday when he complained of shortness of breath. Describing the situation as "frightening," Zimmer said the player is now in stable condition.
The Vikings are currently grappling with an outbreak of COVID-19. Three players were placed on the Reserve / COVID-19 list today. Two more players were placed on the roster on Monday.
Expert: allergies have no reason to avoid the vaccine
In explaining his decision not to get the shot, Green Bay Packers quarterback Aaron Rodgers said he was allergic to the vaccines. But a University of Florida health expert says it's no reason to avoid the vaccine.
"People with a history of allergic reaction to a drug, food, environmental allergen like pollen, trees, weeds, dust mites, even those with a history of allergic reaction to latex or venoms like a sting bee, are very unlikely to have an allergic reaction to any of the COVID-19 vaccines, "said Lyda Cuervo Pardo, MD, allergist and immunologist at the University of Florida.
Pardo said COVID-19 vaccines do not contain eggs, gelatins, preservatives or latex, some of the things people often worry about when it comes to allergies. "If you're ever concerned about your application for a COVID-19 vaccine, the best advice is to see an allergist and a certified immunologist so they can determine if it's safe for you," she said.
Around the nation