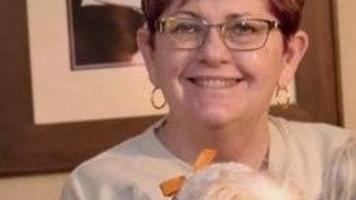 Local Opinion: Arizona Seniors Need Sinema to Support Build Back Better Act | Local editorials and opinions
For the sake of patients like me, who have had to struggle for too long under the weight of high drug prices, we need Senator Kyrsten Sinema to keep her pledge to vote yes on the Build Back Better law to reduce drug prices. . .
As a retired Tucson Police Department detective and college science teacher, I understand the important and difficult role public servants play and the difficult position in which Senator Sinema finds himself.
But I am also a patient who uses prescription drugs. I have asthma and am allergic to bee stings and latex. I own a small business that sells specialty soaps and seasonal crowns, largely to help pay for the very expensive medications I need for my asthma and allergies.
I am supposed to have an EpiPen with me at all times to avoid hospitalization for my severe allergies. I am 66 years old and recently switched to Medicare. I can't believe how expensive Medicare is for my EpiPens – over $ 250 each time. Due to the price, I am having trouble renewing my prescription.
There were times when I couldn't afford to carry an EpiPen and ended up being hospitalized with anaphylactic shock after being exposed to latex. Unfortunately, my story is not unique. Last year alone, 1.7 million Arizona residents could not afford the drugs they were prescribed because of the high prices.