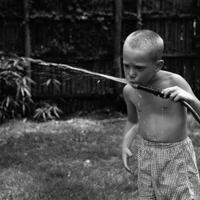 Jim Shulman: How did we become so similar to our parents? | Story
When I played Bob Dylan's first album in 1963, my parents frowned and shouted, "You call that music? When we were your age, we made great music with big bands and crooners. You have no taste!
While my younger sisters preferred the Beatles, then harder rock bands, our parents' criticism of musical choices continued.
I can't tell you how many times our parents told us that we had so much more stuff and experiences than they ever had. Yet they would brag about their childhood. In the 1960s, my parents were out of touch with the music, hairstyles, clothing choices and more of my baby boomer generation.
They simply did not appreciate or accept the changing times. My friends and I were definitely hip and our people were just square. They were too set in their ways and too old-fashioned to keep up with the changing times. It was a "generation gap".
Twenty years ago, when my nephews rejoiced to see my reaction to rapping with swear words. My first thought was, "How can they call this music?" At their age, we had the best of 60s music! It has now been over 60 years since I was a teenager, and I can't deny that I react to changing times just like my parents.
It's so obvious when young kids show me features on my cell phone and I tell them I'm never going to use those things. I avoid going beyond Facebook on the Internet. I am disconnected from Snapchat, Twitter, TikTok, Instagram, WhatsApp or any other form of social network. I'm really no different than my parents who struggled with technology and who I couldn't convince to use a personal computer about 25 years ago.
I still can't easily program the thermostats for our zone heating system. I don't know how to find all the features of our four year old car. I fumble around using my laptop to see a QR code or pay for restaurant tabs. I ignore texts and most calls too.
When I meet older baby boomer friends, we all share our same frustrating experiences. After finishing a litany of our aches, pains, surgeries and the like, we inevitably talk about how sweet children and grandchildren are these days. Just like our parents, we strive to understand how our offspring are so much more spoiled than our generation.
While we may not have thought our childhoods were peachy back then, there are now few of us baby boomers who would deny that we grew up at the best of times.
When we were kids, most of us lived in neighborhoods where we rarely locked doors. We had friends visiting or visiting without arranged play dates. Some of us walked into friends' homes without knocking. Drinking filtered or bottled water was unheard of and especially if we got thirsty while playing outside we drank water from the garden hose.
In our backyards or parks, we played football, hardball baseball, and rode bikes without hard hats or other safety gear. On Halloween in second or third grade, most of us went out alone and never worried about predators, eating homemade treats, or having dangerous items in treats that required X-ray inspection.
When it comes to leisure, fancy sneakers did not exist. Our sport-specific attire was minimal and usually only found in organized team sports. As kids, most of us never heard of sports like soccer, field hockey, lacrosse, squash, or pickleball. We've played king on the mountain, tag, red rover, dodgeball, and dozens of other unsupervised games that are now considered dangerous or risky.
Sure, we often had our share of fights with peers, but rarely during our high school years, and no one used guns and knives. Swimming in outdoor pools was foreign to most of us. None of our friends had more than children's wading pools in their backyards. In the summer we swam in lakes or pools. We walked or cycled everywhere and even when it was dark.
When we went to school or "in the street" a few kilometers from home, we took the bus. Taking a ride in the family car was more often a treat. Taxis were rarely used and Uber was not an option. I remember hitchhiking when I was a teenager and I was never too scared.
When it comes to health issues, all of the children have received inoculations like the polio vaccine without the politicized challenges we've seen with COVID. We've had our share of wounds, scrapes, splinters and cuts that have been treated with remedies like Mercurochrome or pungent iodine.
Trips to hospital for injuries were very rare. As toddlers we got bitter cod liver oil or ADC drops for healthy growth and not sugary gummy vitamins. Food allergies, lactose intolerance and gluten-free diets were unheard of back then.
Speaking of health, we have been exposed to asbestos, lead paint and all sorts of now taboo chemicals. In the summer, we hunted the "bug man" who ran through the fog of poisonous DDT which he sprayed to kill mosquitoes. If necessary, schools gave us aspirin or first aid without parental consent and for fear of prosecution.
Health education was little more than a description of basic food groups. We didn't have any sex education classes, at least us boys. There were no condom lessons as they approached adolescence, and very few teenage girls had to deal with unplanned pregnancies.
In college, if reproduction was taught in science classes, it was presented about fish or other species and no mention of their anatomical parts. The peer group discussion was our introduction to sex and was often presented in a distorted way or via jokes.
I remember making plastic models out of airplane "dope", but I had no desire to sniff it to get high. Medicines were to be taken only in case of illness. After all, we were told that drugs were evil, that they would eventually turn you into a heroin addict and that you would die young. Even younger baby boomers who experimented with the drug rarely used needles or became addicted. And ADD or ADHD being treated with stimulants while parents were on antidepressants or tranquilizers was every bit as foreign as the concept of dysfunctional families that could require weeks or even years of medication and therapy.
Yes, we had toys, mostly given for birthdays, Christmas or Hanukkah. Other times the toys were small and came from five and ten cent stores. Electronic toys like Xboxes were years away from being invented. We thought any toy with batteries or using a plug was pretty cool, but we rarely have them.
Despite our challenges growing up, we had a great time as baby boomers. Our parents thought we had a much sweeter life than them and we don't really enjoy life experiences like them. It's funny how we feel that now about younger generations and resist in many of their ways.
It is an inevitable part of maturation that we have become our parents and that we regard the younger generations as our parents made ours. Time will tell if these young people will see their youth as we see ours and fight change, but I'll bet on it.
Despite my parents' views on Bob Dylan, he was right when he sang:
Your old road is receding fast
Please get out of the new
If you can't reach out
For the times they change