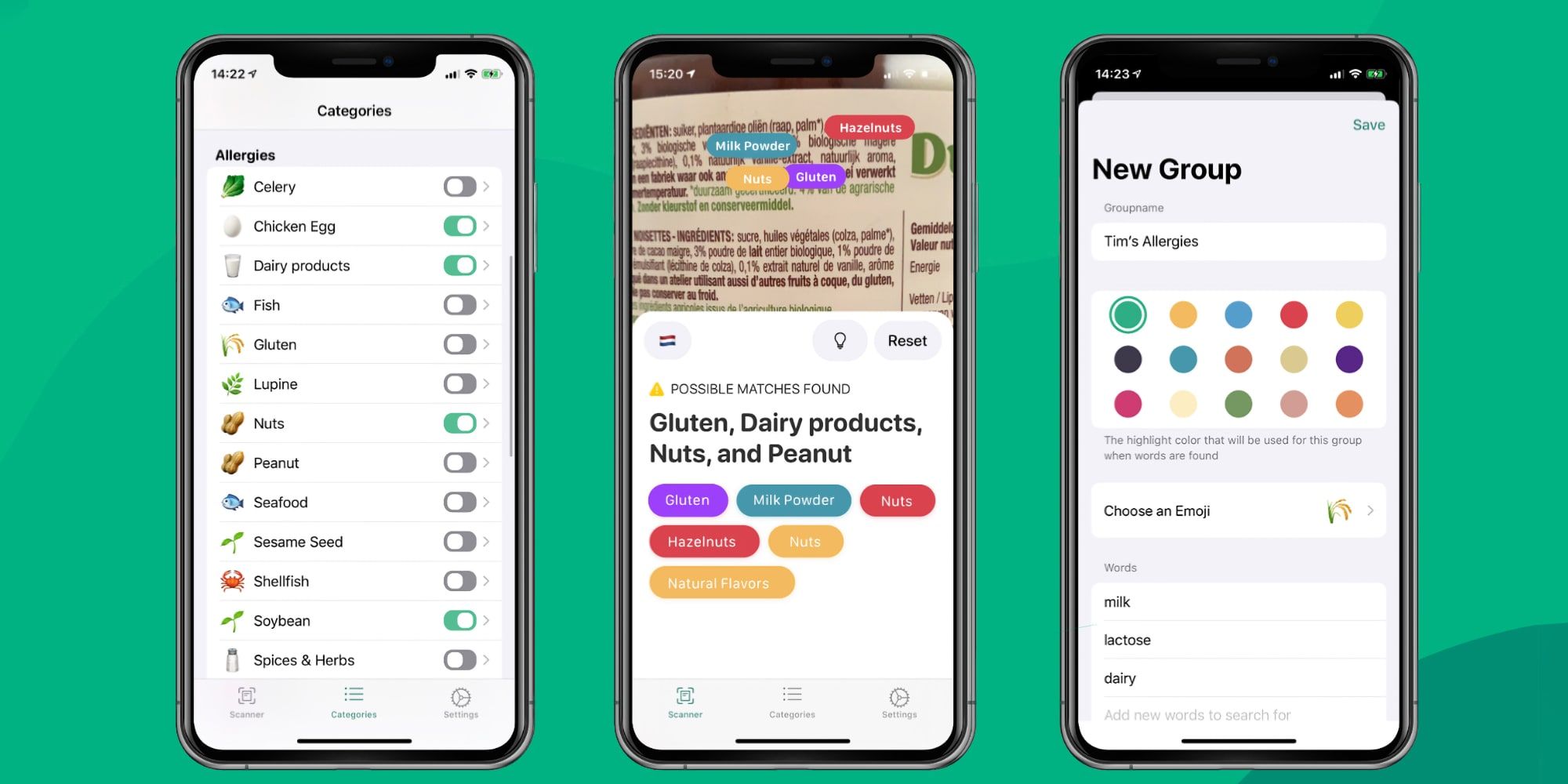 How to easily read food labels with your iPhone
The Soosee app uses the iPhone's camera to scan for ingredients that cause allergies or might conflict with dietary restrictions and preferences.
For people who always read food labels, a iPhone can be a great time-saving tool when paired with the Soosee app. Label checking is necessary for people who have food allergies, dietary restrictions, or those who simply prefer to avoid certain ingredients. For others, product labels can help determine how healthy a packaged food is.
The iPhone App Store has many social media apps and games, but there are a wide variety of other categories. In the food section, there are plenty of recommendation apps, easy-to-navigate recipe guides of all types, and food logging apps that track various metrics. A popular category is food delivery apps that enable home food delivery or allow users to order food remotely and pick it up later. With a few of these apps, iPhone users can manage all of their food shopping and tracking needs.
Related: Want to draw perfect shapes on your iPhone or iPad? Here's how
A free application which was recently featured on the App Store for the iPhone can be a great help for people with food allergies and other dietary needs. Rather than laboriously reading long product labels that are often in fine print, the Soosee app uses the iPhone's camera to quickly scan the food label for the user. The app highlights all potentially unacceptable ingredients using categories the user chooses, such as common allergies, vegan lifestyle, pregnancy, foods that have a high environmental impact, unwanted additives, general health issues, etc. There are more than 30 built-in categories and user can create their own custom categories.
Food Travel Maps for iPhone and Apple Watch
The Soosee iPhone app also includes helpful travel maps with translations of various dietary restrictions and common requests. This part of the app also works on the Apple Watch, making it quick and easy to communicate in a restaurant and politely ask for substitutions or special orders when traveling. It's a brilliant idea and includes several common dietary restrictions. Supported languages ​​are Czech, Danish, Dutch, English, Finnish, French, German, Hungarian, Italian, Lithuanian, Norwegian, Polish, Portuguese, Slovenian , Spanish, Swedish and Turkish.
The app offers different subscription options, however, many of its features are included for free. A subscription allows users to add multiple custom review categories, for example, "whole food, plant-based" and "vegan, oil-free". This and a few other additional features make it more useful for families or groups with varied diets. The monthly cost of $1.99 can be reduced to $14.49 per year or $16.99 for a lifetime subscription, the latter clearly offering the best value for money. If allergies, dietary restrictions, or lifestyle choices necessitate frequent reading of food labels, Soosee could be a go-to app for the iPhone.
Next: How to make your iPhone LED blink for notifications and ringtone
Source: App store
The Punisher's Cut Stan Lee Tribute & Marvel Controversy Explained
About the Author