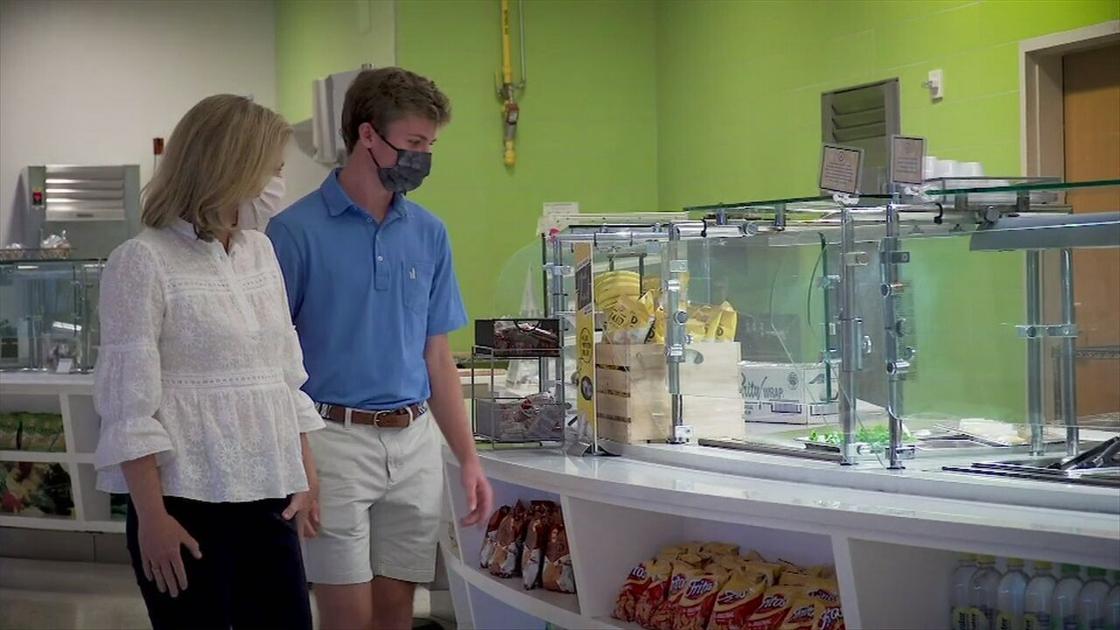 Health Beat: EoE: Food Allergy Illness | Health beat
ORLANDO, Fla. (Ivanhoe Newswire) – It's often confused with GERD, but eosinophilic esophagitis, or EoE for short, is a chronic condition characterized by irritation and inflammation of the esophagus.
For some, this can make it difficult to eat and swallow food and hinder the growth of young children. Ivanhoe has details on what people need to watch out for and how EoE can be treated.
Will Moore, 17, dominates the football field. "Football is something I do every week," said Will.
And healthy eating fuels her energy. But a few years ago the food he was eating was causing him an allergic reaction. Within three months… "I had three or four anaphylactic reactions," Will revealed.
Laura Moore, Will's mother, said: "It was really challenging and very scary."
Doctors diagnosed Will with eosinophilic esophagitis, or EoE for short.
"Basically, it's about the body reacting primarily to food and causing inflammation or swelling of the esophagus," explained James P. Franciosi, MD, division chief of the pediatric gastroenterologist at Nemours Children's Hospital. in Orlando, Florida.
Symptoms of the disease can include difficulty swallowing, heartburn, chest pain, vomiting, and even difficulty growing for some children.
"If left untreated, you could develop scar tissue in your esophagus, and sometimes you could develop a stricture or what's called a stricture," continued Dr. Franciosi.
To treat EoE, a patient's diet is devoid of most foods. Then, food is slowly reintroduced and an endoscopy is done to monitor the number of eosinophils, a type of white blood cell linked to allergies and inflammation, in the esophagus.
"If it's a high number then you know you can't eat that food and if it's a low number then you know it's a safe food," he said. explained Will.
Will's diet now consists mainly of red meats, rice, fruits and vegetables. He is also taking medication to control his symptoms.
"He feels a lot better. He is able to gain weight. He plays sports, "Laura smiles. And he scores a goal in the fight against EoE.
There are several types of EoE. Dr Franciosi has stated that Will has a more severe type, which implies more dietary restrictions. Many children with EoE do well with just one milk restriction or four food restriction. Will also has a brother with a milder form of EoE.