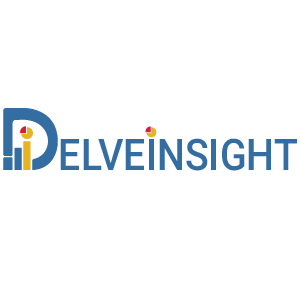 Globally, more than 100 key companies are working in the atopic dermatitis pipeline landscape
DelveInsight's "Atopic Dermatitis Pipeline Insight, 2022" report provides comprehensive insights on 100+ companies and 100+ drugs in development in the atopic dermatitis pipeline landscape. It covers pipeline drug profiles, including clinical and non-clinical stage products. It also covers therapeutic evaluation by product type, stage, route of administration and molecule type. It further highlights inactive pipeline products in this space.
The Atopic Dermatitis Pipeline report also provides the analysis of inactive products (dormant and terminated) along with the reasons for dormancy and discontinuation if applicable. This report provides detailed pipeline asset profiles and comparative analysis of clinical and non-clinical stage products.
Overview of Atopic Dermatitis
Atopic dermatitis, often called eczema, is a chronic (long-lasting) disease that causes inflammation, redness and irritation of the skin. It is a common condition that usually begins in childhood; however, anyone can contract the disease. Atopic dermatitis is not contagious, so it cannot be passed from person to person. Atopic dermatitis causes extreme itching of the skin. Scratching leads to more redness, swelling, cracking, clear "weeping" fluid, crusting and flaking.
Download Sample PDF Report- https://www.delveinsight.com/sample-request/atopic-dermatitis-ad-pipeline-insight
Atopic Dermatitis Pipeline Analysis
The report provides information on:
The report provides detailed insights into the companies that are developing therapies in the atopic dermatitis
It accesses the various therapeutic candidates segmented in early, intermediate and advanced stages of development to atopic dermatitis
atopic dermatitis key companies involved in the development of targeted therapies with respective active and inactive (dormant or discontinued) projects.
atopic dermatitis Drugs under development based on stage of development, route of administration, target receptor, monotherapy or combination therapy, different mechanism of action and molecular type.
Detailed analysis of collaborations (company-company collaborations and company-university collaborations), license agreement and funding details for the future advancement of the atopic dermatitis
The report is constructed using data and information from researchers' proprietary databases, company/university websites, clinical trial registries, conferences, SEC filings, presentations to investors and press releases presented from corporate/academic websites and industry-specific third-party sources. etc
Emerging drugs for atopic dermatitis
Amlitelimab: Kymab
BX 005: BiomX
LP 0145: LEO Pharma
Atopic Dermatitis Therapeutic Pipeline Analysis
Approx. Over 100 key companies developing therapies for atopic dermatitis. Among the companies whose drug candidates against atopic dermatitis are at the most advanced stage, that is to say in phase II, are LEO Pharma.
Atopic Dermatitis Pipeline Phases
The DelveInsight report covers approximately 100+ products under different phases of clinical development such as
Late-stage products (Phase III)
Intermediate products (Phase II)
Product at an early stage (Phase I) as well as details of
Candidates in the preclinical and discovery phase
Abandoned and Inactive Candidates
Atopic Dermatitis Pipeline Companies
Kymab
BiomX
LEO Pharma
GlaxoSmithKline
Arjil Pharmaceuticals
SCM Life Sciences
Sun Pharmaceutical Industries Limited
Brickell Biotech Inc.
Dermis
Astra Zeneca
Kyowa Kirin
UCB Biopharma
Arcutis Biotherapeutics, and many more
Atopic Dermatitis Pipeline Molecule Type
The products have been categorized under different types of molecules such as
Oligonucleotide
peptide
small molecule
Atopic Dermatitis Pipeline Report Highlights
Companies and academics are working to assess challenges and seek out opportunities that can influence atopic dermatitis R&D. Therapies in development are focused on new approaches to treat/improve diffuse large B-cell lymphoma.
Emerging Drugs for Atopic Dermatitis Chapters
This segment of the Atopic Dermatitis report contains its detailed analysis of various drugs at different stages of clinical development including Phase II, I, Preclinical and Discovery. It also helps to understand details of clinical trials, expressive pharmacological action, agreements and collaborations, as well as the latest news and press releases.
Request sample PDF report- https://www.delveinsight.com/sample-request/atopic-dermatitis-ad-pipeline-insight
Contents
Introduction
Summary
Atopic dermatitis: overview
Pipeline therapeutics
Therapeutic assessment
Atopic Dermatitis – Analytical Perspective from DelveInsight
Late-stage products (Phase III)
Drug name: Company name
Mid-term products (Phase II)
Amlitelimab: Kymab
Early Stage Products (Phase I/II)
Drug name: Company name
Products in the preclinical and discovery phase
Drug name: Company name
Inactive products
Key atopic dermatitis companies
Key Atopic Dermatitis Products
Atopic Dermatitis – Unmet Needs
Atopic Dermatitis – Market Drivers and Barriers
Atopic Dermatitis – Future Perspectives and Conclusion
Opinions of atopic dermatitis analysts
Key atopic dermatitis companies
Annex
Do you have any questions about the report? If yes, click here- https://www.delveinsight.com/sample-request/atopic-dermatitis-ad-pipeline-insight
Media Contact
Company Name: DelveInsight
Contact person: Yash
E-mail: Send an email
Call: +919650213330
Address:304 S. Jones Boulevard #2432
Town: Albany
State: New York
Country: United States
Website: https://www.delveinsight.com/