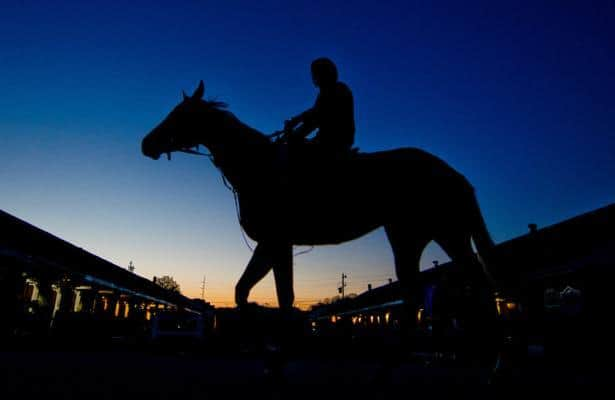 Electric Ride, 2nd of the G2 chandelier, dies in Santa Anita
Electric ride, candidate for the Breeders' Cup Juvenile Fillies after finishing second on October 1 Chandelier piles (G2), died Saturday at Santa Anita Park.
The cause of death for Electric Ride, which was coached by John Sadler, was attributed to sudden non-musculoskeletal death with anaphylactic shock, according to the California Horse Racing Board website. Anaphylactic shock is an allergic reaction that can be caused by foods, injections, or other allergens such as a bug bite, according to sources online.
[Related: California trainers offer proposal to help curb equine deaths]
Electric Ride worked last Saturday morning in Santa Anita in its first breeze since Chandelier, when it was beaten by four lengths by Ain't Easy under Joe Bravo. The Daredevil Daughter, which was auctioned for $ 250,000 by Talla Racing from Michael Talla, won her Del Mar debut on August 28 before the Candlestick.
Electric Ride was one of four equine deaths at racetracks in Southern California during a four-day period ending Sunday. Last Thursday, Kakistocracy died in Santa Anita from a sudden non-musculoskeletal death. The 5 year old gelding was trained by Carla Gaines.
In Los Alamitos, quarter horse Favorite Doc passed away on Saturday and Thoroughbred Luca's Ride, coached by Jesus Nunez, died on Sunday. Both have been attributed to sudden non-musculoskeletal death.