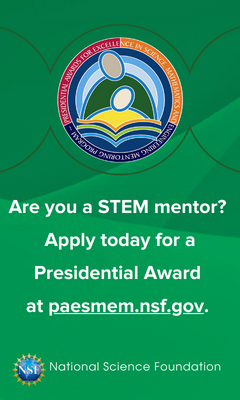 Digital health pitch evening on STEM City USA – US Black Engineer
STEM City USA, the metaverse of Career Communications Group, hosted the gBETA MedTech Black Founder Accelerator on Tuesday. Sponsors for the pitch night included Boston Scientific. The event presenters were Jackie Meija from gener8tor, director of gBETA MedTech, and Megan Baniecke, director of gBETA St. Thomas. Each team was offered $ 34,000.
gener8tor brings together startup founders, investors, companies, job seekers, universities, musicians and artists. The gener8tor platform includes more than 75 programs covering startup accelerators, business programming, speaker series, conferences, skills accelerators and scholarships. The gBETA program is one of the many programs offered by gener8tor.
gBETA is a free 7-week accelerator offered to five start-ups per program. gBETA operates in over twenty markets, including Oklahoma City, Northeast Wisconsin, Pensacola, Colorado, Anchorage, Cleveland, Detroit, Cheyenne, Madison, San Juan, Huntsville, and Houston. gBETA also has industry specific programs. For example, gBETA Music Tech, the gBETA Social Impact program and MedTech.
To date, 644 companies have completed the gBETA program and together they have raised $ 295 million. The gBETA MedTech program is a tribute to Minnesota's success in healthcare innovation. The gBETA MedTech accelerator works with start-ups in the healthcare sector. So far, gener8tor has had seven programs and has worked with thirty-eight companies. Together, they have raised over $ 47 million and created over 177 jobs.
Earlier this year, Boston Scientific decided to fund a gBETA program for black entrepreneurs. The Biomedical Advanced Research and Development Authority (BARDA), part of the US Department of Health and Human Services, provided additional financial support. BARDA supports the development of vaccines, drugs, therapies and diagnostic tools for public health medical emergencies. Other sponsors of the Black Founder Accelerator include Inflect Health, a center for healthcare innovation, Piper Sandler, an investment bank and financial services firm, and Fox Rothschild, a Philadelphia-based law firm. . Supporting partners include the Mayo Clinic, Medical Alley, and the University of Minnesota, which provided mentorship to participating startups.
Black founders of Tuesday's program include Nicole Bishop of Quartolio, Wessam Sobol of Delve Health, Wendy Slone of bTech, Veronica Berry of TruDiary, and Drs Jossy Onwude and Elena Musatea of ​​Bold Health.
"AT Bold health, we started this journey with a desire to meet together to address unmet gut health needs, "said Mustatea, CEO and Co-Founder of Bold Health. "I grew up with gastrointestinal symptoms, I saw them in my family. During my career in strategy consulting, investment banking and venture capital, I have seen a number of companies innovate in digital health and verticals like diabetes. So I came with Jossy from medical training. Together, we've made it our mission to improve the gut health of one billion people by providing convenient access to comprehensive specialist care. About 70 percent of the US population has gastrointestinal symptoms. With the Bold Health app, members have access to a virtual gastrointestinal care platform for patients with irritable bowel syndrome, inflammatory bowel disease, bacterial overgrowth of the small intestine , celiac disease, food allergies and gastroesophageal reflux disease.
TruDiarYes is an early stage digital health platform that educates moms about the importance of seeing an OB-GYN early in pregnancy and connecting them to the right doctor. They also help OB-GYNs review health information to focus on the specific needs of black mothers.
"My journey became relevant because when I got pregnant I experienced extreme pregnancy complications to the point of being bedridden," said Veronica Berry, Founder and CEO of TruDdiary. "I didn't want another mom to experience what I did and TruDiary provides culturally relevant and values-based care to black and brown moms in underserved communities. We are pleased to announce that we are running a pilot project with Community Health Care Systems Inc. and serving over 250 women. Our platform offers essential information for a successful pregnancy, "said Berry.
Wessam Sonbol, co-founder and CEO of Immerse yourself in health, aims to reduce the costs of clinical trials and accelerate drug development by bringing clinical trials to patients' homes. At seed, Delve achieved $ 3 million in revenue in 2021.
"In 2012, my mother was unexpectedly diagnosed with a rare form of cancer," Sonbol said. "His only treatment option was to participate in a clinical trial. But the process was complicated, bureaucratic and long. She died within six months of the diagnosis. My story echoes across America every day. The Delve team is on a relentless mission to revolutionize the clinical trial process, making it faster and more cost effective. "
Wendy Slone from bTECH disrupts the wound care space.
"After watching my mom go through two amputations in less than three years, I'm determined to revolutionize the wound healing space," Slone said.
There are 34.3 million diabetic patients in the United States, and Slone aims to reduce daily amputations due to diabetic foot ulcers, which number more than 2.2 million each year. Slone's solution is called the Halcyon Smart Patch, which can be placed anywhere on the body to aid the natural wound healing process. The patch currently costs $ 160 per device.
Nicole Bishop is the founder and CEO of Quartolio.
"Information overload widens the knowledge gap for R&D pipeline professionals," Bishop said. That's where Quartolio comes in, leveraging millions of R&D results such as clinical trials, patents and filings for actionable insights and next steps. Recently, Quartolio was named Global Covid-19 Innovator.