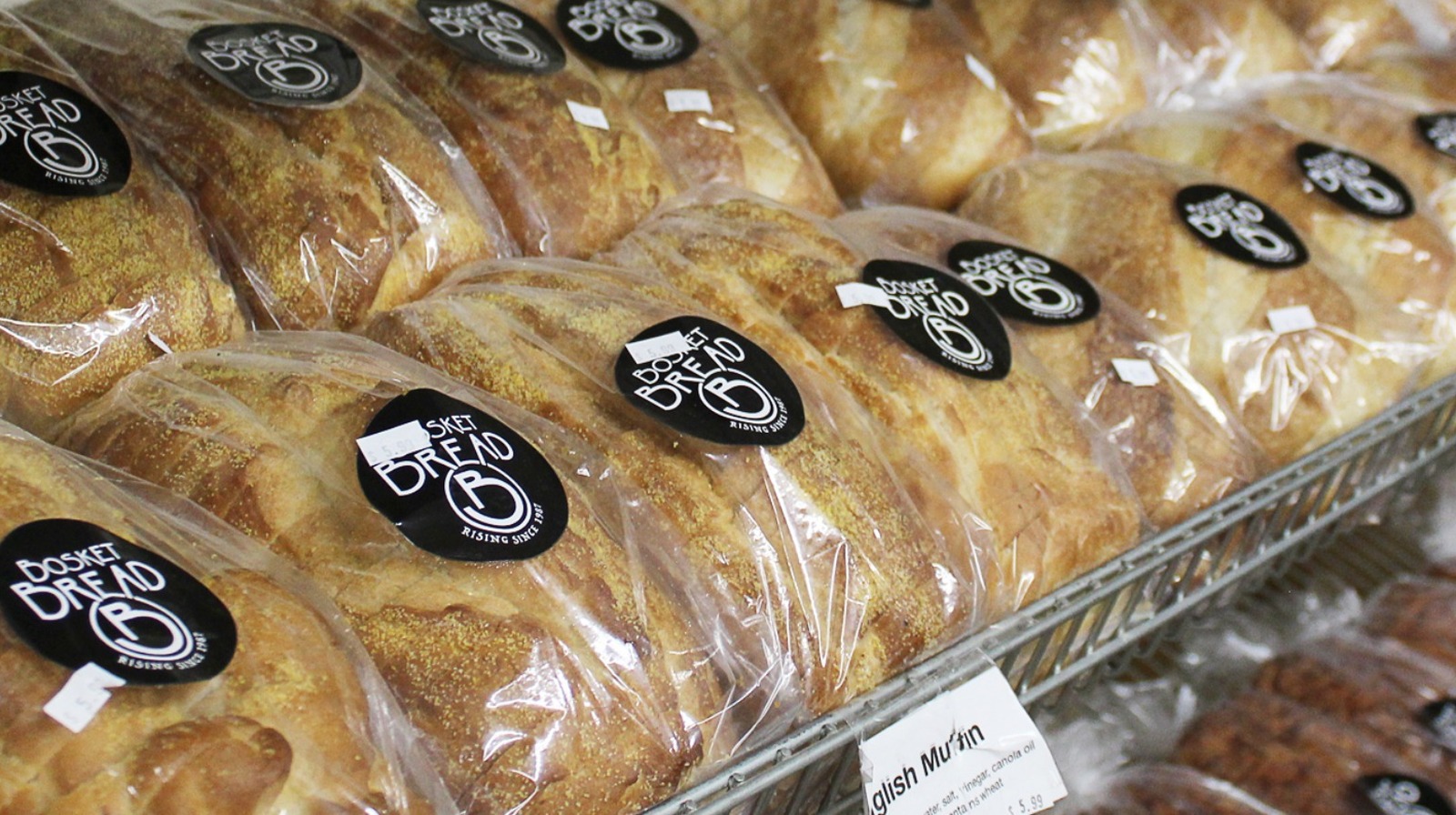 Bosket bread just recalled 15 products – here's what you need to know
On December 18, 2021, Bosket Bread recalled 15 of its products over concerns that they inadvertently contain eggs, milk, sesame, soy and / or wheat, none of which are declared as such on the applicable product labels (via an announcement by the FDA). All of these products were sold at Dan's Food Market, Sage Mt. Foods, and Rhubarb Market stores in Leavenworth and Wenatchee, Washington.
The 15 recalled products were distributed to these retail stores on or before December 15, 2021. All have a six-day shelf life at room temperature and likely last a little longer when stored in the refrigerator or freezer ( in case you have purchased and stored them that way). If you have a severe allergy or sensitivity to any of the allergens mentioned above, it is important to research these products. All of the recalled items were packaged in plastic bags bearing a black Bosket Bread logo sticker, but with no codes or dates visible on the bags. Affected items include 8-grain bread, baguettes, sourdough buns, rosemary bread, ciabatta breads, cinnamon bread, cinnamon rolls, country bread, brioche buns , English muffin bread, hot dog buns, jalapeno cheese bread, olive bread, sesame buns, and sourdough bread.
If you have any of these products, do not consume them. Instead, throw them away or return them to the place of purchase for a full refund.