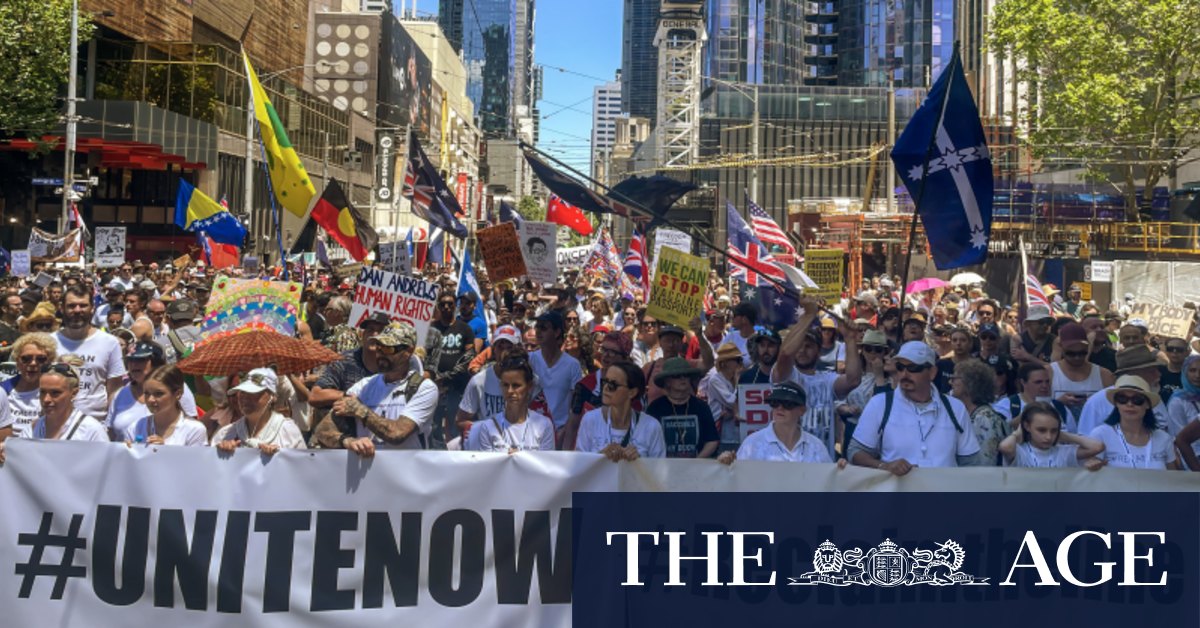 Anti-Mandate and Pandemic Bill Protesters Return to CBD
Thousands of protesters again converged on Spring Street to oppose the COVID-19 vaccine mandate, lockdowns and new emergency laws introduced by the Andrews government.
At around 12:20 pm, the crowd began to walk down Bourke Street chanting "Victoria Free".
The crowd initially looked disappointing, but groups of people continue to arrive at the protest. At 12:45 p.m., the crowd was stretching from the corner of La Trobe Street to Carlton Gardens.
A couple from Warrnambool, both unable to work after refusing the vaccine, have been participating in protests for the past six weeks.
They say their two sons, aged 22 and 20, were also forced to postpone their studies after being advised by a doctor not to be vaccinated because they suffer from anaphylaxis.
"We see ourselves as very rational and reasonable people, but we cannot understand why a government would prevent its citizens from earning a living. We cannot respect that and we think people should be very worried, "said the man from Warrnambool.
The man declined to give his name but said he was unable to work in retail, while his wife was banned from working in the healthcare industry.
Protesters will head to the city despite a number of road closures due to the Melbourne Marathon, which is expected to see thousands of runners and supporters running through the city until early afternoon.