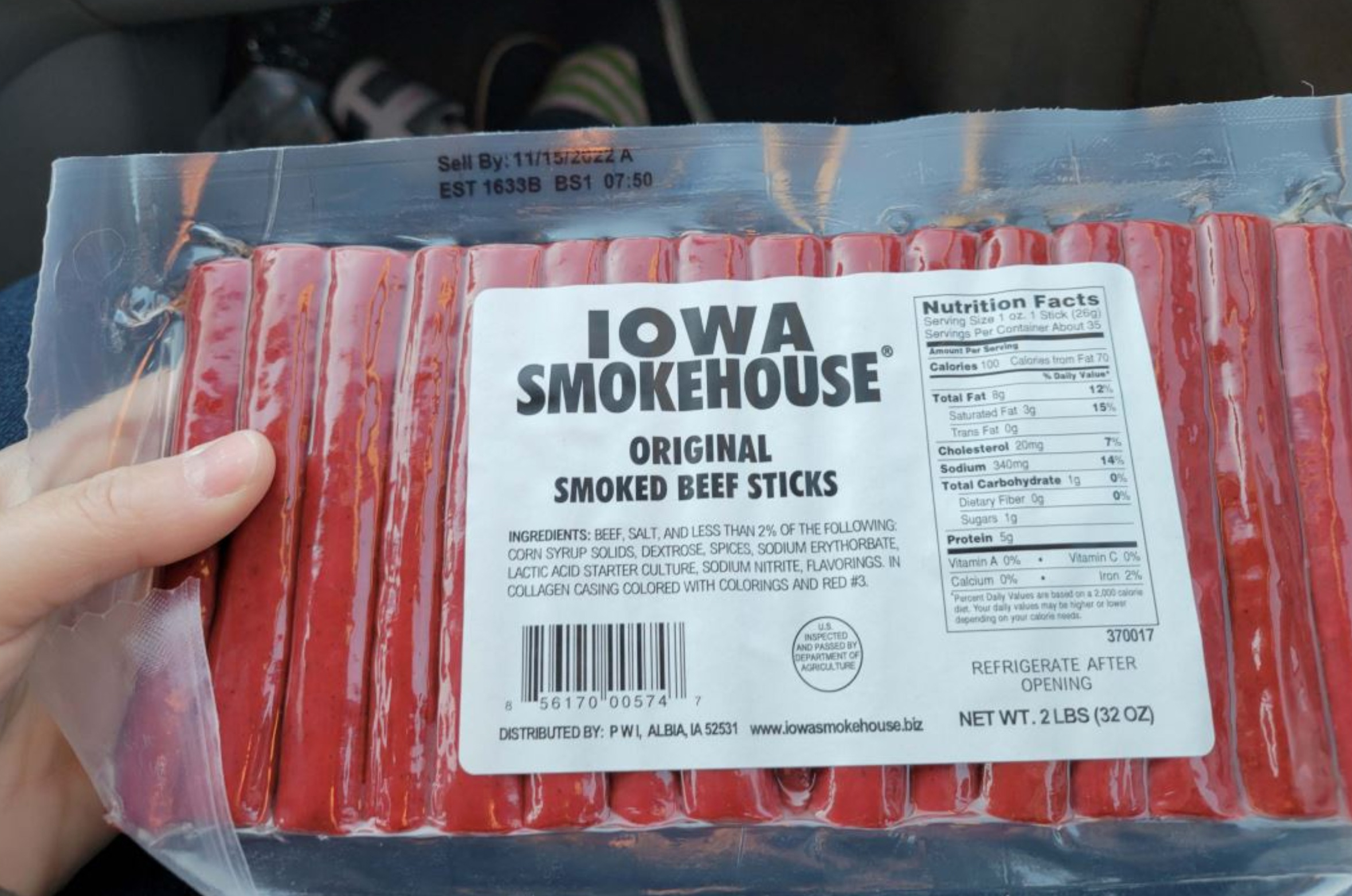 15,000 pounds of beef sticks, sold at Walmart, recalled due to poor branding
About 15,000 pounds of beef sticks, sold at Walmart and other national retailers, have been recalled due to poor branding and undeclared allergens.
Abbyland Foods, a Wisonsin-based company, recalled approximately 14,976 pounds of its Iowa Smokehouse Original smoked beef sticks on Saturday,
"The product contains milk, a known allergen, which is not declared on the product label," read a statement from the US Department of Agriculture Food Safety and Inspection Service (FSIS).
Products containing milk can potentially have unwanted effects on people with allergies to milk and can, in some cases, lead to anaphylactic shock in children, a sudden and severe allergic reaction that can lead to death, according to the Centers for Disease Control and Prevention.
Abbyland Foods first discovered the problem after customers claimed they found cheese in the product.
FSIS said on Saturday that there had been "no confirmed reports of side effects," but urged consumers to throw away or return the products to the place of purchase.
"Anyone concerned about an injury or illness should contact their health care provider.
"FSIS is concerned that some products may be in pantries or refrigerators. Consumers who have purchased these products are urged not to consume them."
The recalled beef sticks were produced between November 15 and 17, 2021.
FSIS said the clear two-pound packages of Iowa Smokehouse Original and smoked beef sticks had expiration dates of 11/15/2022 or 11/17/2022 on the labels.
The products are also numbered 1633B on the packaging below the expiration date and have been shipped to retailers across the United States.
Consumers who have questions about the recall can contact Paul Hess, a controller at Abbyland Foods Inc at (715) 223-6386, EXT. 7813.
Those affected by a product can learn more about recalls and public health alerts on the FSIS website at www.fsis.usda.gov/recalls.
News week has contacted Abbyland Foods, Inc and Walmart for comment.
The alert comes after a mass recall was issued for 28,000 pounds of ground beef sold at Kroger and other grocery stores after the product tested positive for E. coli 0157: H7.
A statement issued by FSIS said beef with establishment number "EST. 965" was shipped to retail outlets in Arizona, California, Nevada, Oregon, Utah, Washington and Wyoming.